Billing & Insurance
Surprise Bill
Effective April 1, 2015, NYS passed the "Surprise Bill Law". This law is in response to consumer complaints involving inadequate reimbursement fro treatment received by out-of-network physicians. With regard to emergency services, the law provides that patients will not be liable to pay more than their in-network cost share or co-payments, regardless of the network provider where there were no in-network providers available, or where the provider failed to provide the disclosure required under the law, the patient is only responsible for their in-network cost sharing and may assign their claim to the out-of-network provider, who must seek any additional reimbursement directly from the patient's health insurer.
the law also requires disclosures regarding out of pocket expense to be made by health plans, providers and hospitals. With respect to providers, these disclosures include:
Prior to providing non-emergency services, providers must disclose to patients their right to know what will be billed for the procedure and if the patient request, they must disclose the anticipated cost, warning patients that the cost could go up if unanticipated consequences occur.
Providers must provide patients with their network and hospital affiliations in writing or on-line.
When patients make an appointment, providers must indicate whether they participate in a patient's network.
If other professional will be involved in a patient's care, the patient must be advised of who might be including and how to learn how much the network will cover for those providers.
If you receive a Surprise bill for health care services and want the services to be treated as in-network, please see the Benefit Form under Patient Forms.
Pay Your Bill Online
Please click here to pay your bill online: https://www.advancedob-gyn.com/pay-your-bill.php
Contact the Billing Department directly 315-492-5449.
You may also make a payment with Care Credit.com, Parasail.com or thru your Patient Portal.
Participating Insurance Carriers
The following is a list of insurance carriers that we participate with. We highly recommend that patient's contact their own insurance company to verify participating providers. this list can change without notice.
Aetna including Medicare Products
AARP
Blue Shield of CNY
CDPHP
Excellus - Blue Cross Blue Shield
Choice Care - Humana
Cigna
Community Care - UHC
Coventry/First Health/ Maritain Health
Emblem Health
Empire Plan - UHC
Fidelis Care New York (Excluding the Health Exchange Products)
GEHA
GHI
Great West

Health Now New York
Lifetime Benefit Solutions
Martian's Point/US Family Health Plan
Medicaid NYS
Medicare Part B
Multiplan/PHSC
Mutual of Omaha
MVP Health Plan/Cigna - MVP (Including Health Exchange Products)
POMCO
Railroad Medicare
RMSCO
SIEBA/LTD
Tricare Standard (all other plans need a referral)
Today's Option
UnitedHealtharecare
Non-Participating Insurance Carriers
We Do Not participate with following: (List is subject to change without notice)
Aetna - Syracuse Prime PPO
Fidelis - Any Health Exchange Product
Magna Care
Total Care
Participating Hospital(s)
Upstate University Hospital at Community Campus
4900 Broad Road, Syracuse, New York 13215
315-492-5011
www.upstate.edu/community
Crouse Hospital
736 Irving Ave.
Syracuse, NY 13210
https://www.crouse.org
Outside Vendors
As, part of your care with Advanced Ob-Gyn you may receive bills for services with providers or vendors outside from our office. The following is a list of outside providers/vendors that may be involved in your care. We encourage you to contact them with questions regarding your insurance participation and cost. You may also want to contact your insurance carrier directly.
SUNY Upstate University Hospital - Community Campus - http://www.upstate.edu/community
4900 Broad Road, Syracuse, NY 13215 Billing/Payments: 315-701-5650, 315-464-2350, 315-464-2346
St. Joseph's Hospital Health Center - http://www.sjhsyr.org/
301 Prospect Ave. Syracuse, NY 13203 Billing: 315-448-5375 or ext. 8-5375 in house)
CHAG Anesthesia - Community Hospital Anesthesia Group
MMRI Billing; P O Box 2005, E. Syracuse, NY 13057 Billing: 315-449-0513
American Anesthesia Group of Syracuse - St Joseph's Hospital - http://www.anesgrp.com/billing.htm
P O Box 535766, Atlanta, GA 30353 Billing: 1-866-507-5244
Clear Path Diagnostics - http://clearpathdiagnostics.com
600 E Genesee Street, Suite 305, Syracuse, NY 13202 Billing: PSA - Outreach, 315-234-3311
Counsyl Inc. - https://www.counsyl.com/mission
180 Kimball Way, South San Francisco, CA 94080 General Questions 1-888-268-6795
Cryogenics - http://www.upstate.edu/pathology/healthcare/clinical_path/molecular_diagnostics.php
Testing: University Hospital 750 E Adams St., Syracuse, NY 13210 Out Patient Billing: 464-8078
University Pathology Labs: Reading Specimen
P O Box 4738, C/O Med Best Medical Management Inc., Syracuse, NY 13221 Billing: 315-464-6860
Lab Alliance of CNY - LACNY - http://www.laboratoryalliance.com
Customer Service 315-461-3008
LACNY 1304 Buckley Road, Syracuse, NY 13212, Customer Service: 315-461-3008, email address: info@lacny.com
Billing-PRL 315-883-4882, fax-315883-5451. http:PRLdocs.com
LabCorp - https://www.labcorp.com
P O Box 2240, Burlington, NC 27216-2240 Billing: 800-845-6167
Labrix Clinical Services, Inc. - http://www.labrix.com. 16255 SE 130th Ave, Clarkamas, OR 97015. Billing: 1-877-656-9596
Molecular Diagnostics - http://www.upstate.edu/pathology/healthcare/clinical_path/molecular_diagnostics.php
Testing University Hospital, 750 E. Adams St. Syracuse, NY 13210 Outpatient Billing: 315-464-8078
University Pathology Labs - Reading of Specimen. P. O. Box 4738, C/O Med Best Medical Management Inc., Syracuse, NY 13221 Billing 315-464-6860
In This Section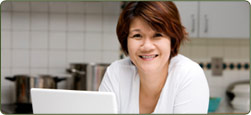 Health Library
View our online library of health care topics.
[ click here ]