About Us
Catherine Jordan, N. P.
Catherine Jordan, NP recently retired with a 20 year combined Army/Air Force military service veteran who had many different jobs in the nursing field. She worked as a Flight nurse in Okinawa, Japan and Afghanistan, as a R.N. in Ob-Gyn and most recently as a Women's Health N.P.
Catherine was born and raised in Auburn, N.P. started her nursing career at Community General in 1998. Catherine enjoys spending time with her family, traveling and working out.
Catherine is very passionate in women's health care and everything that relates to it. Catherine is seeing patient's for both Gynecology and Obstetrical care in Syracuse and Auburn locations. Contact our office to set up an appointment.
In This Section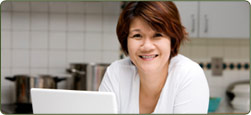 Health Library
View our online library of health care topics.
[ click here ]